Hold onto your Helmuts! (i couldn't help myself)
I've been drooling over the infamous Sugar Jacket, made famous by bloggers and the pages in fashion and now its at the top of my most coveted list. This is another ever essential, classic and stylish piece by Helmut Lang.
Exibit A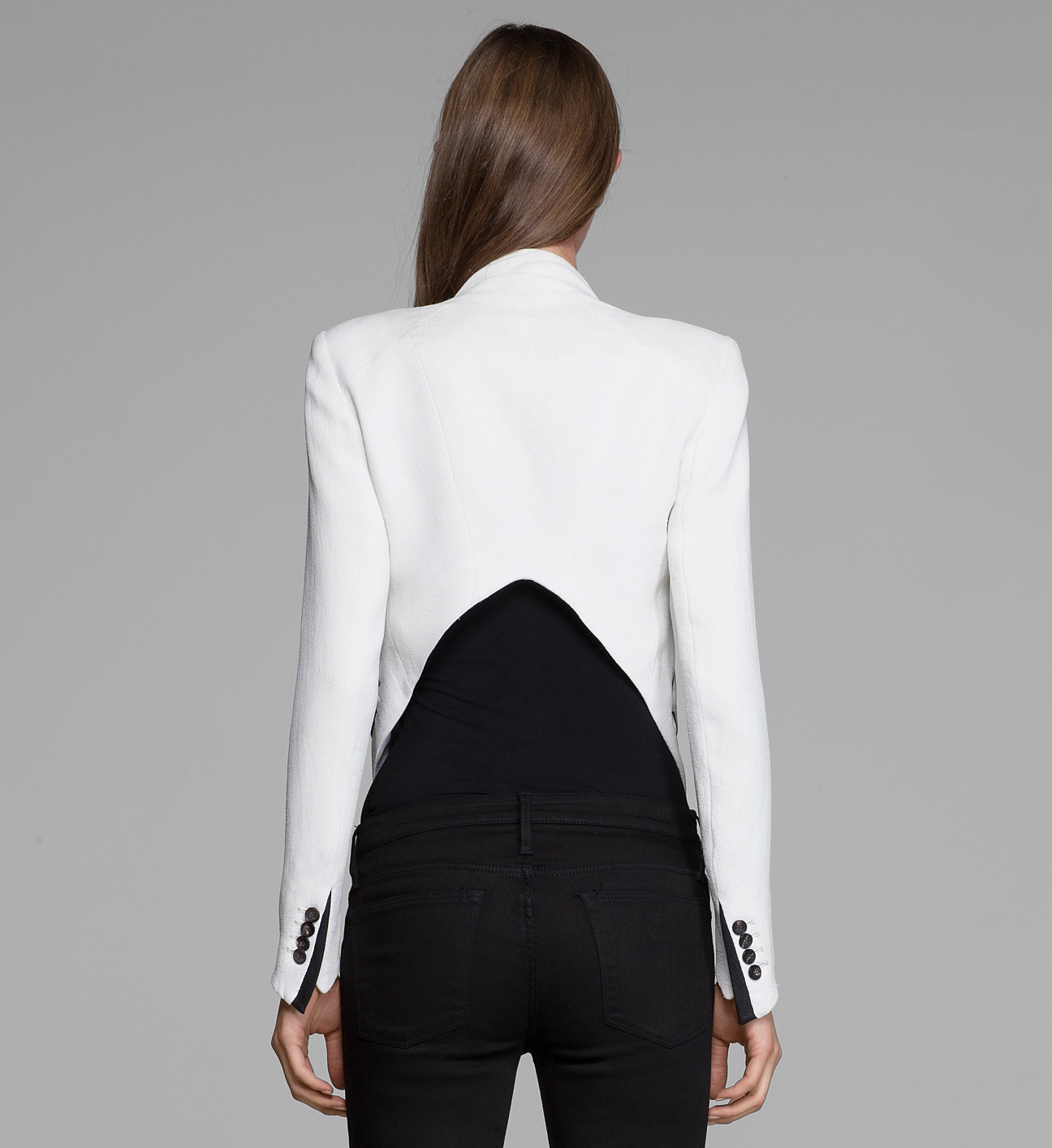 I actually do believe this is the most impeccably made (for me) jacket for the transitioning season. And to make it even harder to restrain my longing to own one....it also comes in black!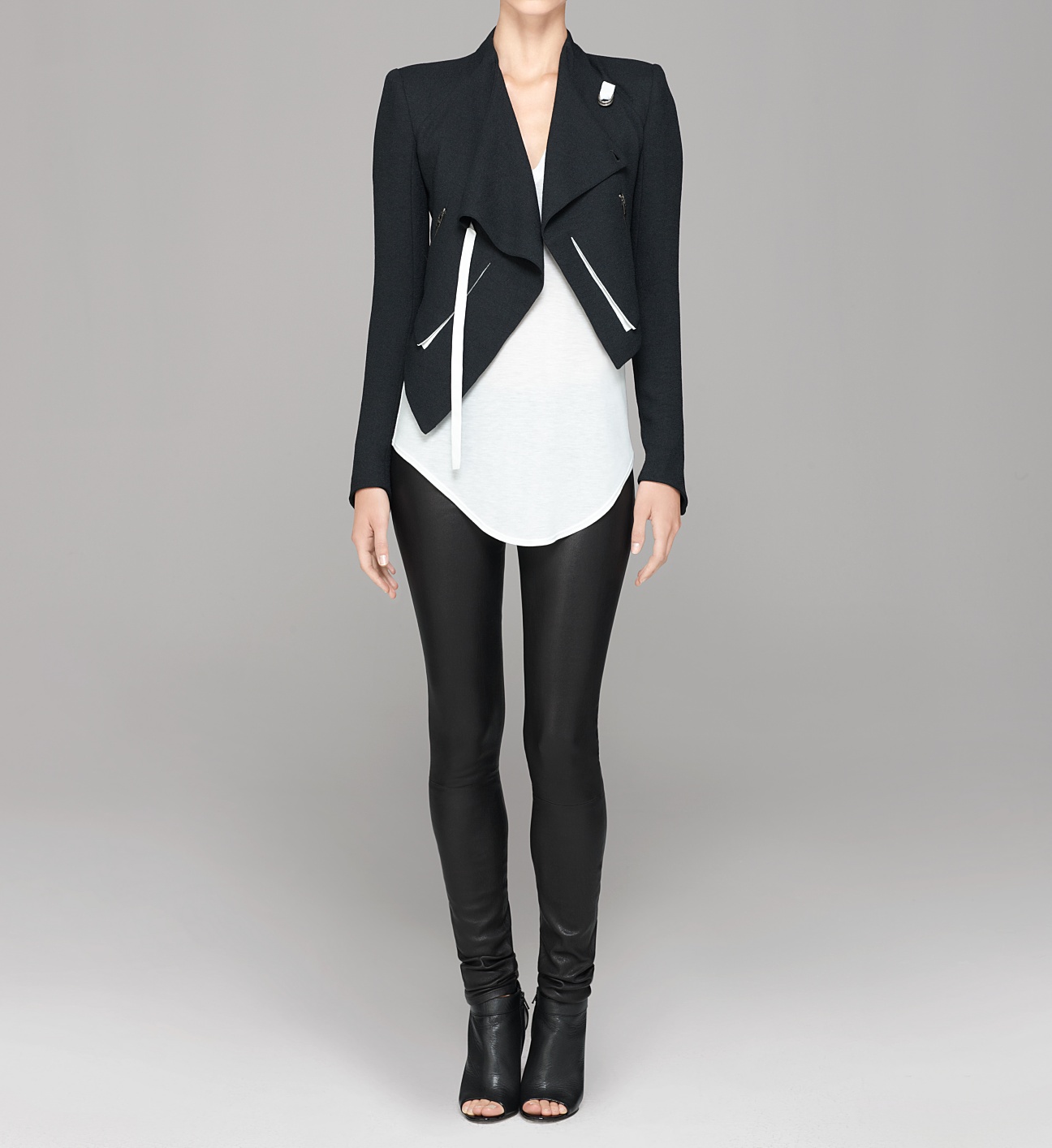 Yes, for such perfection it does come along with a price. And if you're like me- who cant seem to located the extra few Benjamin's in couch cushions and jean pockets then maybe you can settle for this inspired blazer from tobi.com!
I'd say that is definitely a stylspiration worthy find for the price of $56 compared to $575.
Have any lust worthy styles you want a "stylspiration" deal on? Just let me know below!